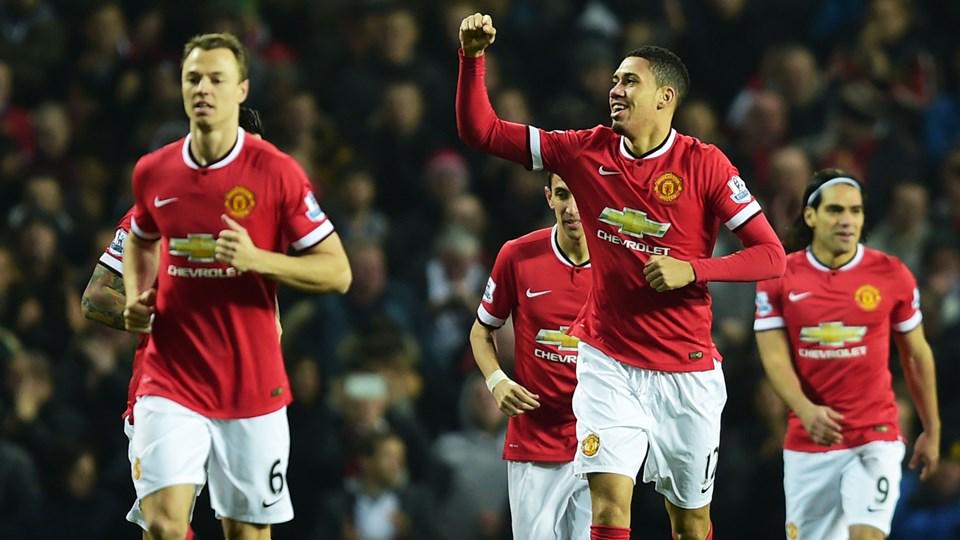 Morning.
Will be a quick on this morning, mainly because I want to get the post up before I get into London, otherwise a situation happens like yesterday when I had to combine two posts because one was late and noone wants that really now do they and I really should stop rambling on about this as it's a little self-defeating considering the whole reason I wrote this paragraph.
Unfortunately any references to the Burnley game last night will be based on Match of the Day, Twitter and a couple of match reports due to it not being on TV, Wiziwig shutting down and me running out of time to find a shitty stream to watch it on.
It wasn't pretty – again – but a win is a win and we're in third, with one defeat in 17 I think it is now. At the end of the day it's three points you know and they're taking each game as it comes and the boys will be pleased with result because at the end of the day it's three points and it's the result that counts at the end the day.
Main point to note is the Twitter meltdown that occurred in the first half, when we were clearly being completely outplayed at 1-1. Evans was getting the majority of the abuse and despite his two goals, both of which were very good headers, Smalling had another very shaky game.
It's a complete tragedy what's happened to Evans. However much abuse he takes on social media, players don't just become terrible overnight. A quick look at PhysioRoom doesn't suggest he's had serious injury problems; there just seems have been a regression in his play to the extent that like Smalling, he treats the ball like a hornet's nest. Two worse ball-playing centre-halves at the moment you'd struggle to find.
For someone who was reliable stand-in in the past for Ferdinand and Vidic, and at the start of the season was touted as possible captain of the club, it's really rather sad to see. I hope for his sake he can rediscover the confidence that made him such a reliable centre back a few years ago because at this rate, he won't be around much longer. Then again, perhaps a change of scene is what he needs, who knows.
Going forward, it's obviously another very poor reflection of our attacking cohesion when three home goals against Burnley come from a central defender and the penalty spot, the latter being scored by an increasingly morose-looking van Persie.
Burnley evidently played quite well but any merit they deserved from the game is null and void due to that appalling kit they were wearing, which looked like the players were all paranoid UFO obsessives who had wrapped themselves in aluminium foil.
Injury to Jones and Blind-wise, the manager had this to say after the game:
"I think, for Jones, we have to wait and see. I think it shall be difficult as he was very disappointed when I spoke with him. Maybe it's a knee problem so it's not good. Blind has a headache but I don't think he is out of the game on Monday [in the FA Cup against Preston North End]." 
Must. Not. Make. Blind-ing headache. Joke. If that's a concussion, by the way, which is what it sounds like, he shoudn't have been allowed anywhere near the pitch afterwards, but that's a whole other issue which I don't have time to bang on about this morning.
Van Gaal also addressed murmurs of dissent which could apparently be heard in the first half:
"I heard the first whistles – that is a concern because we are playing for the fans," he said. "The fans are the most important part of the club. They keep the club living and that is very important but they also applauded after the match and always in matches there is 90 minutes, not 45."
The first half was again fairly abject by the sound of it and the sense is that it will be until we have some pace up front. At some point we just have to hope that van Gaal realises the futility of playing van Persie and Falcao up top together.
I've read a couple of match reports online and neither of them seem to mention that horrific cock-up in the second half when two of our players – I can't remember who they are – did a comedy Sunday league defending routine from a cross and left it to each other, and only another reaction-save-of-the-season from De Gea saved us.
So all in all, crap, really, and we got away with it. But I'm starting to get used to that now and as long as we keep winning, and there is at least a shred of shexier futbol in the next game – just a shred, please – that'll do, pig. That'll do.
Lastly: read this, if you do anything today. Even if you don't agree, it's caused a right journo-fight on Twitter, as several of them have taken exception to it.
Til next time.