The Italian's stated ambition to manage PSG is understandable but he should first take Tottenham to the next level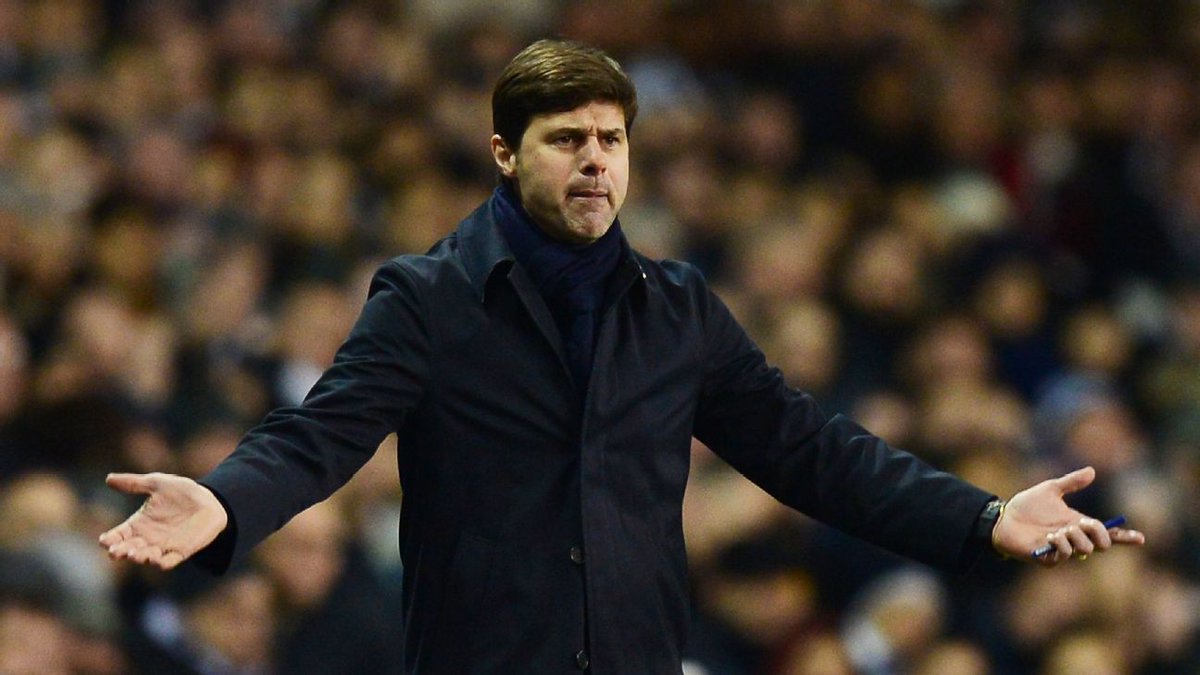 Raheem Sterling's protracted move to Manchester City from Liverpool last May was an example of the reality bubble of professional sport: that the tribal devotion fans have to the game can obscure the fact that essentially it is a career like any other. Sterling saw Manchester City as a more realistic option for being successful as well as a larger wage packet. In any other profession this would be a valid career move; in football it is disloyalty and greed.
Mauricio Pochettino telling a French radio station that joining PSG is "part of my dreams", then, shouldn't come as too much of a surprise. Ordinarily the "I'm happy here but it would be a dream to move to [insert big club here]" tends to be a tactic used by players in response to a nudge from their Mr 15% – it feels unusual to hear it from a manager. But Pochettino's confidence and ambition was evident when he left Southampton after only 18 months.
The Italian still has three years remaining on his Tottenham contract and despite criticising the lack of a challenge that the Ligue 1 might present, wasn't particularly clear on when he might be interested in moving. "I've always said that I would be pleased to join a great club like PSG," he said. "Come to Paris? I hope so. It is true that it would please me. It's part of my dreams. I try to watch all their matches, especially in the Champions League.The [French] championship is not very attractive because PSG is far from the other teams but I look a lot because it is a major source of players. There is talent so I have to follow Ligue 1."
As a come-and-get-me plea, it isn't so brazen that Spurs fans will panic, but it might give them cause for concern. Pochettino is evidently keeping his options open. Those fans, and neutral admirers of one of the most intelligent managers that the Premier League has to offer at the moment, might hope that he's referring to some time in the future and isn't keeping an eye on Laurent Blanc's position. Blanc was reassured this week that he would be in charge next season, but owner Nasser Al-Khelaifi was unable to hide his disappointment at PSG's Champions League exit at the hands of Manchester City and the Frenchman may be at risk if there is a poor start in his side's next campaign.
Pochettino's ambition to reach the summit of world football is well known. Daniel Levy has already had to deal with speculation around his manager and the Manchester United hotseat and will know how crucial the 44-year-old is to the Tottenham's development over the next two to three years. Those, after all, are the years when Pochettino prodigies Harry Kane and Delle Alli are expected to develop into full-blown Premier League stars and will have a team built around them. Add the power of a new stadium due to be ready for the 2018-19 season and Pochettino, as far as Levy is concerned, will be the key from transforming Spurs into an also-ran selling club to an established top four side and consistent Champions League presence within the next three years.
But if events conspired to tempt Pochettino to Paris at any point next season it would be another quick jump, as was his move away from Southampton in May 2014.  He has been in charge of Spurs for one month shy of two years and in that time has taken them from perennial '
lads, it's Tottenham
' inconsistency to title challengers. Barring an astonishing collapse from Leicester Spurs have just come up short, but it has been a brilliant season for the club. The challenge now for Pochettino should be to follow up with at least one more season and take another run at taking Spurs to the top. It is difficult not to feel that jumping ship now, or even at some point next season, would be a job left unfinished and promise left unfulfilled.